East Antioquia Rionegro | Antioquia, zip code: 054040
The area of the Altiplano, in which valleys such as San Nicolás are located, which houses Rionegro, has undergone a rapid and considerable urban development, motivated mainly by its proximity to the Aburrá Valley. The construction of houses and the arrival of companies have given a new dynamic to this area of the region.There are many paradises. They come in the form of lakes, rivers, waterfalls, parks, beaches, forests, jungles, nature reserves and even hotels. Some combine two or more of these characteristics in one place to become unique corners of the planet. One of them is called Manantiales del Campo and is located two hours from Medellín, between the municipalities of Guatapé and San Rafael. Paradise in eastern Antioquia with more than 220 species of birds and 500 hectares of rainforest, this nature reserve has become one of the best lodging options for those who enjoy nature tourism. The familiar treatment and the privacy characterize it.
East Antioquia Map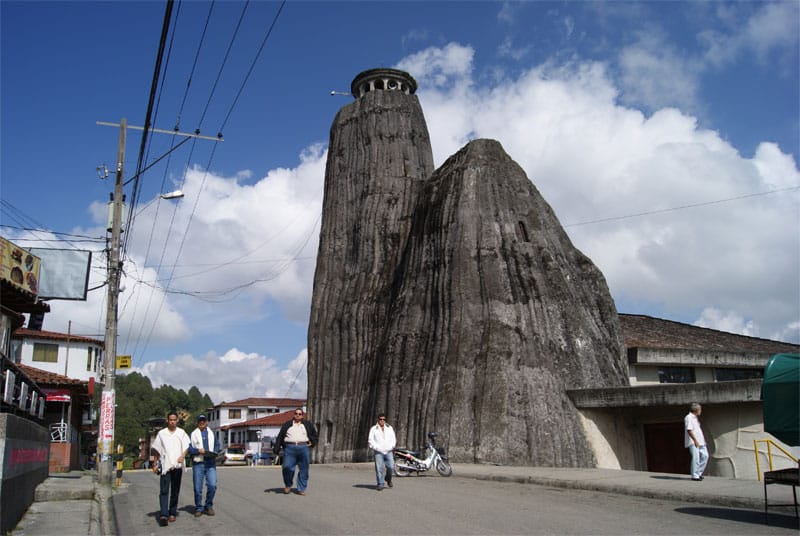 El Peñol City
Located 15 km from Rionegro city.

When the "El Peñol" hydroelectric dam was built, the urban area of the municipality and part of the rural area were completely submerged in the waters 36 years ago. Simultaneously in a nearby site the urban area was reconstructed in its entirety, moving from a colonial architecture to a modern one. It is 62 km from Medellín and has 18,000 inhabitants.
Economic activity: agriculture, livestock and tourism. It is a municipality that has facilities for water sports, for sailing in motor boats and sailing. For this reason, it is also an excellent place for boat rides or jet skis, and on yachts.

Places of interest:
Historical museum.
Circuit of reservoirs.
Stone of the Marial. It consists of two mounds of juxtaposed stone.
Phoenix Sculpture of America.
the 65-million-year-old Peñol Batholith Stone is 200 meters high.
Replica of the Old Peñol.
The dam.
---

Guatape City
Located 30 km from Rionegro

The Public Companies of Medellín built here in the 1970s a large hydroelectric complex with the flooding of 2262 hectares of land. The reservoir, which with 1,240 million cubic meters of water generates 30 percent of the energy consumed by the country, causes enchantment and offers opportunities for water sports and fishing. From being essentially cattle, agricultural and mining, in the 1970s, given the construction of the gigantic reservoir in its territory, it became a tourist stronghold. It is 79 km from Medellín and has 5,000 inhabitants.
Economic activity: Tourism is presented as its main activity, agriculture and livestock.

Places of interest:
Guatapé, Town of Zócalos.
Piedra del Peñol or Peñón de Guatapé.
Cable Flight (Cannopy).
Boat trip through the dam.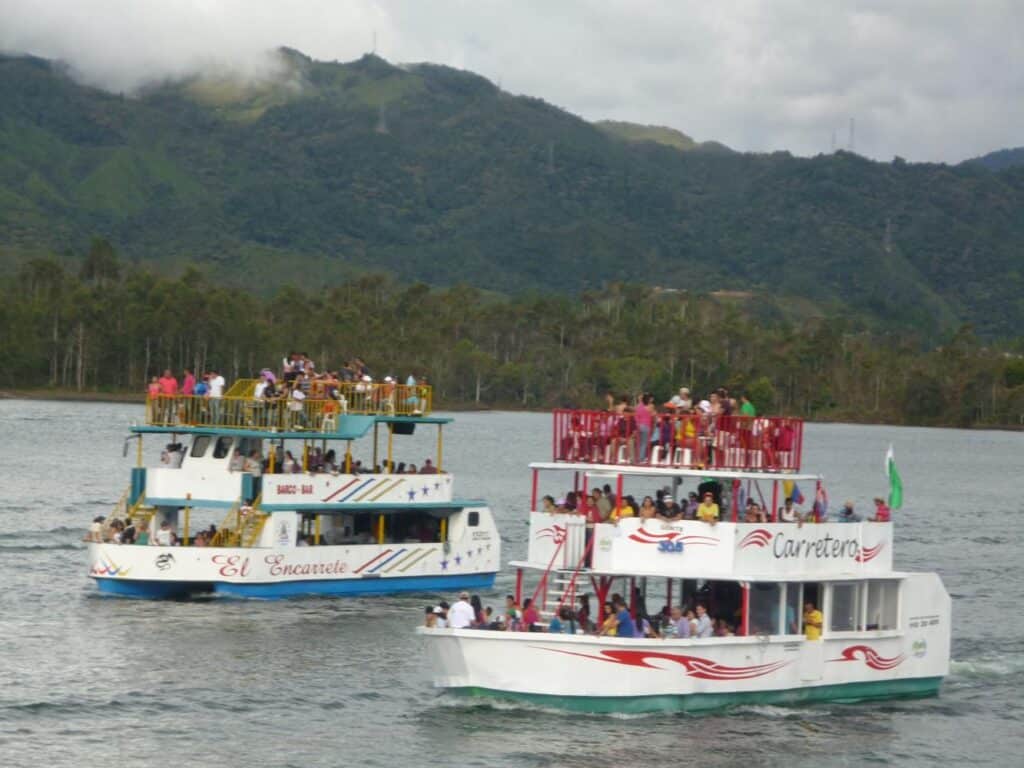 Fiestas de los Zócalos, el Turismo y el Embalse en conmemoración de los 210 años del municipio se desarrollarán del 3 al 10 de octubre
---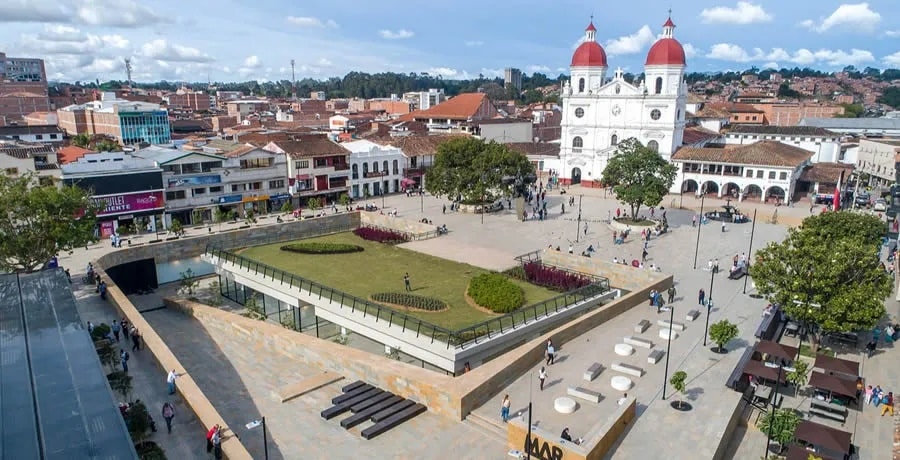 Rionegro City
Located 39 km from Medellin

Historic city that although it has changed its colonial aspect is the center of business development of eastern Antioquia. It is 45 km from Medellín and has 110,000 inhabitants.
Agribusiness and industry have evolved and are the activities that generate more jobs. Floriculture has reached levels of production for export and other activities such as agriculture, livestock and trade has a great development and stand out occupying an important space in the economy of Antioquia. In Rionegro, José María Córdova International Airport is the second most important in Colombia.

Places of interest:
Main Park, Cordova Square or Freedom Park. Here is the Cathedral of San Nicolás el Magno and the monument to José María Córdova.
Monument to José María Córdova. This was one of the first bronze monuments to be cast in Colombia, the work of Maestro Rodrigo Arenas Betancur.
Tutucán. Replica of an Antioqueno town. There are handicrafts and sweet delicacies, restaurants and cafes with gastronomic variety.
Religious Art Museum located in the old sacristy of the Cathedral of San Nicolás.
San Antonio de Pereira Park (This was an indigenous village). It has a beautiful garden, the centenary statue of José Maria Córdova and games for children, its colonial architecture makes it one of the most pleasant squares in Antioquia.
Convention House that houses one of the largest collections of historical books in the nation dating from 1754.
Puente Mejía, damaged by the winter wave of 2010, however it has been restored and preserved.
San Nicolás Shopping Center, a modern facility with a large store and movie theaters.
Jose Maria Cordoba Airport of international category.
---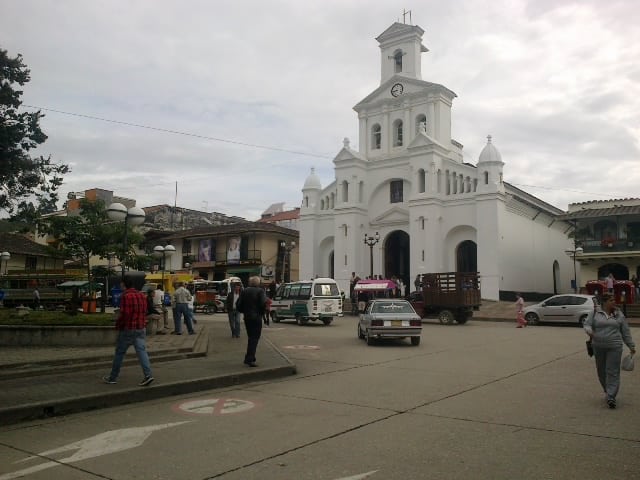 Marinilla City
Located 7 kms from Rionegro

"La Esparta Colombiana", because during the independence, the children of Marinilla staged and led different battles, thus expressing their desire for freedom and equality among men. It is 47 km from Medellín and has 54,000 inhabitants.
Its economy is based on trade, tourism and agriculture. The town of Marinilla traditionally makes guitars, which is one of the identities of the municipality.

Places of interest:
Main park. Chapel of Jesus Nazareno: It has an altarpiece made of old colonial wood, painted with grana and gold. It has paintings of the XVIII century.
Museo del Cristo, which has a collection of 2700 crucifixes.
Historical and Archaeological Museum. It is located in the House of Culture José Duque Gómez, collection of different pieces of the eighteenth and nineteenth century, such as the Colombian flag with its coat hand embroidered by Julia Torres, daughter of the hero Camilo Torres.
House of culture José Duque Gómez.
Several string instruments factories such as the Ensueño factory. In the workshop you can see the manufacturing process of this musical instrument.
Church of Mary Help of Christians
Guitar factory: The Arbeláez family, with their effort and perseverance, has thus managed to maintain a tradition in the construction of musical instruments for more than 150 years. Without a doubt, Marinilla is widely recognized nationally as a place of manufacture of guitars, trebles and bands that shine in the interpretation of our Colombian Music.
---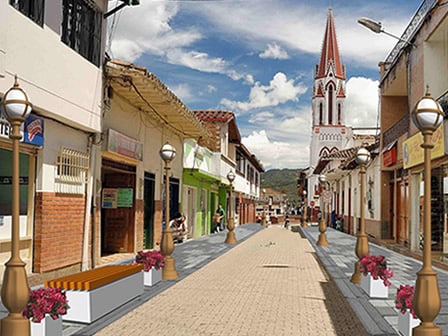 La Ceja City
Located 14km from Rionegro

La Ceja del Tambo is 45 km from Medellín and has 53,000 inhabitants.
Milk farming has been a very important traditional sector in the Ceja economy. Currently, about 70,000 liters of milk are produced per day. To the north of the city there are more than fifteen flower-growing and marketing companies, which provide the main source of employment for its inhabitants. Much of the production is exported mainly to the United States: lilies, tulips …

Places of interest:
Main park. This place is paved, surrounded by trees such as pines and palms. It retains the style of the nineteenth century. Minor Basilica Nuestra Señora del Carmen: Built in 1858. It has a crypt with the ashes of Monsignor Alfonso Uribe Jaramillo, creator of the "charismatic mass" that is celebrated every August 19.
Salto del río Buey, imposing waterfall of 80 meters on the road to Abejorral. It is a beautiful natural waterfall located in the village of Colmenas. It is also an ecological viewpoint.
House of Culture Gregorio Gutiérrez González.
Teatro Juan de Dios Aranzazu: It is an architectural jewel with capacity for 700 people.
Pantanillo River: It is a large river, with natural pools, ecological trails and abundant vegetation.
Cerro El Capiro: It has a beautiful forest of eucalyptus and cypresses. From here you can see the José María Córdova airport in Rionegro.
Río Piedras.
Religious art museum: Chapel of Our Lady of Chiquinquirá.
Hacienda El Puesto. Colonial style house and birthplace of the poet Gregorio Gutiérrez González. There lie the works of the poet. It was established as a family museum.
---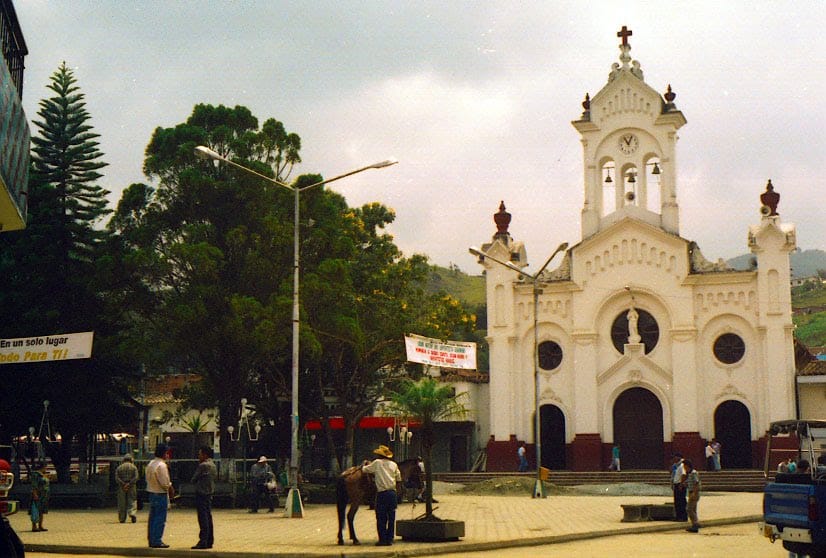 Guarne City
Located 18km from Rionegro
Puerta del Oriente Antioqueño, the first city on the Medellín-Bogotá highway. It is 25 km from Medellín and has 47,000 inhabitants.
Economic activity: Agriculture: Beans, Fique, Vegetables; Poultry farming: Dairy, Swine; Gold Mining; Tourism; Wine companies; Industry.
Places of interest:
Chapel of Santa Ana, built in the mid-nineteenth century.
Archaeological sites in the villages of La Peña, La Piedra, El Roble and El Rosario.
The ecotourism recreational park (the arvi park).
Cascadas quebrada la Brizuela.
Piedras Blancas ecological park.
José Maria Córdoba Airport of international category
---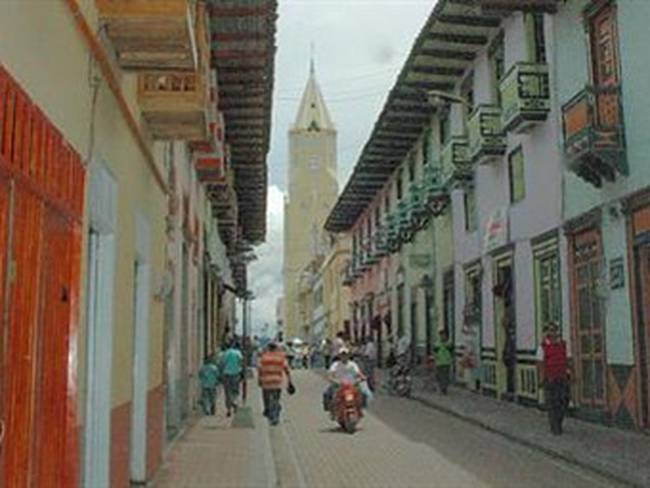 El Santuario City
Located 12km from Rionegro

It is 57 km from Medellín and has 23,000 inhabitants.
Agriculture: Vegetables, Potato, Beans, Pulses; Livestock: Cattle, Dairy and Levante Cattle Poultry farming; Clothing Industry; Very active trade. ecological tourism, extreme sports. Making famous donut in the region.

Places of interest:
José María Córdova Museum. Preserves historical objects of the general's life and memories of his battles.
Museo Montecristo. Conserve prizes and award-winning comedians.
Ceramics the jump.
---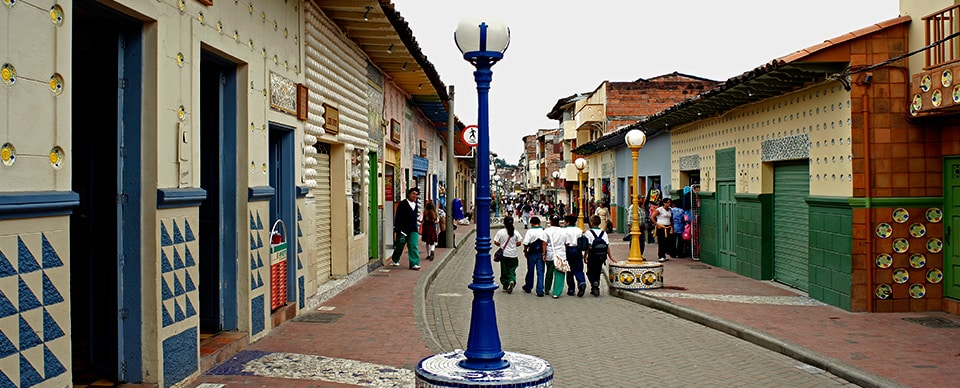 El Carmen City
Located 8km from Rionegro

Cradle of artisanal ceramics. Municipality of cold weather, clean and organized. It is 54 km from Medellín and has 30,000 inhabitants.
Its economy is based on agriculture, commerce and the ceramic industry. The Ceramic of the Carmen de Viboral has the Certification "Denomination of Origin" of the SIC (Superintendence of Industry and Commerce). These handcrafted products stand out for their hand-made decorations that are globally recognized.
The declaration of protection of the appellation of origin is the recognition that the State makes when positioning a product with a geographical name that boasts qualities thanks to its geographical origin and its human factors, and that have been sustained and controlled over time.

Places of interest:
Main Park, very commercial and social and cultural recreation site.
The Street of Ceramics. Linear Park The portico: It has a half moon shape and there are samples of tableware typical of the region.
Ceramic factories. Renacer Workshop: You can learn the process of making ceramics, such as drying and manual decoration.
Country cottages.
Institute of Culture.
Convention Center. Called Quirama Campus. Convention Center. It has hosted important meetings, including presidential ones.
The Alhambra Park. It is a miniature park surrounded by green areas.
Fall El Picacho. Water fall 13 meters high of the Cocorná River.
---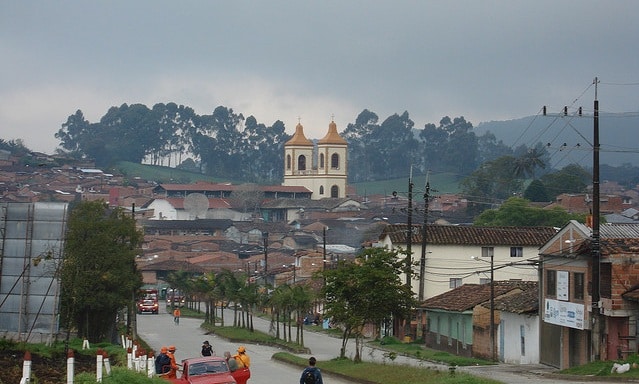 La Union City
Located 23km from Rionegro

City settled in a wide valley. It is 57 km from Medellín and has 11,000 inhabitants.
The economy of La Unión has traditionally revolved around the cultivation of Potato and Strawberry. Currently, it has a production level of 360 tons per week of this tuber and an area sown of approximately 14 square kilometers.

Places of interest:
Main park. Great part of the Park is green zone, arborizado with palms, pines, rosemary, among others.
House of Luis Fernando Morales.
Holy Sepulcher Chapel: Colonial style made of wall. It served as vice-parish in 1882 when the municipality still bore the name of Vallejuelos.
Puente Tablas in the village of Las Brisas.
Puente de Hierro in the village of San Miguel.
Monument and Cueva del Tuso in the village of Guarango.
Cascades of the Old Plant and the Presidio.
Natural baths in the paths Cardal and Buey.
---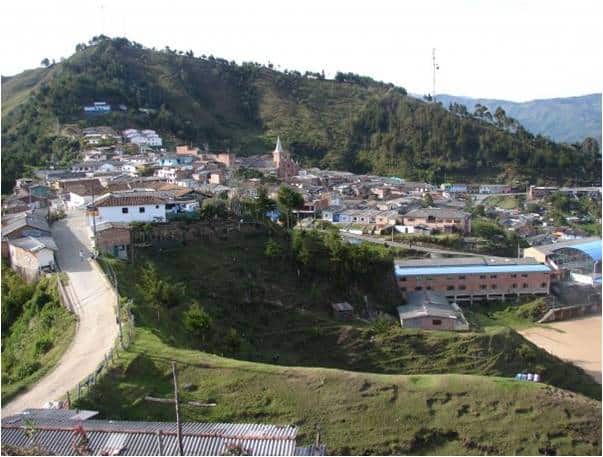 El Retiro City
Located 28km from Rionegro

El Retiro is a musical town by tradition. The parties of El Retiro seem to be rather those of a country neighborhood of the city of Medellín. It is 33 km from Medellín and has 19,000 inhabitants.
Economic activity: carpenters and joiners of laborious and experienced hands that have passed on their knowledge from generation to generation for more than 100 years. Agriculture: El Retiro is currently the first export avocado producer, with more than 250 hectares planted in the Hass variety. Ecotourism: Activities such as horseback riding and trekking are carried out on tours through pre-Columbian, royal roads and bridleways.

Places of interest:
Main Park: Houses of great beauty surround the balconies. It has a variety of trees and green areas.
Our Lady of the Rosary Church: Visitors appreciate its architecture dating from 1774. It has a dome with stained glass windows that provide light to the main altar.
Salto El Tequendamita: It's a jump from the Don Diego stream.
Hacienda Fizebad Corporation: You can appreciate its collection of orchids and a replica of an old town in Antioquia.
Furniture stores: To learn about the art of wood carving, a trade that has given renown to the municipality for more than 100 years.
Los Salados Park, La Fe Dam.
---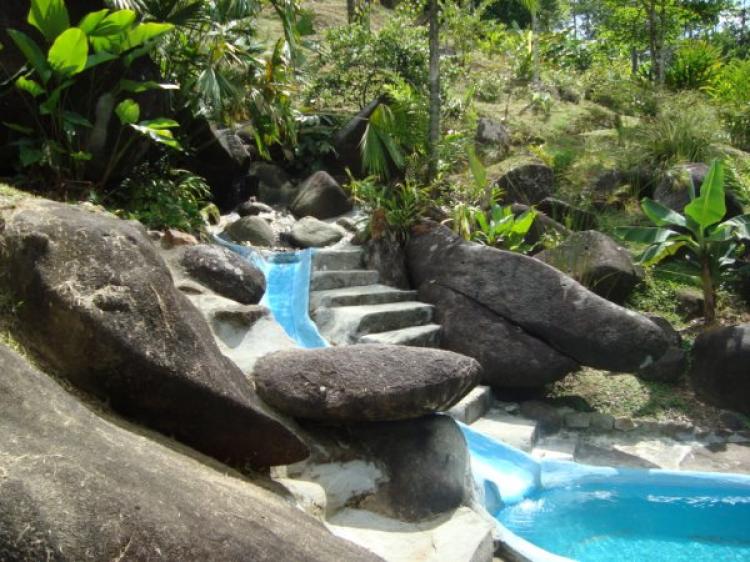 San Luis City
Located 124km from Rionegro
It is located in the middle of an ecosystem of great biodiversity with many wild species, some of them endemic. A proper place for bird watching and enjoy waterfalls, trails and natural pools mainly in the Dormilón River.
The Corregimiento El Prodigio is also an excellent option to visit and explore areas of caves, grottos and indigenous archaeological finds, in addition to the fact that the area was recently declared a conservation area by the environmental authority.
Places of interest:
Corregimiento El Prodigio: Gateway to Magdalena Medio one hour from the urban area of San Luis with a warm climate. Land mainly for livestock vocation and limestone mining.
El Balseadero Ecological Trail: Stone path lined with native vegetation. This place offers the visitor a large number of natural pools formed by rocks in which you can swim, enjoy and rest.
El Balseadero pool on the Dormilón River: El Balseadero pool: It is one of the most visited pools thanks to the fact that it is very close to the bridge and at the same time the Ecological-Tourist Trail.
Cascada and Charco La Planta: The way to get there is by a path of stone and cement ladders, comfortable and well marked. When you arrive at the La Planta sector, an amazing image opens up: a 30 m waterfall. high in the middle of rocks falls to a pool of 15 m. wide by 10 m. long.
El Cerro El Castellón: It is the maximum height in the area of the municipal head, with a height of 1800 meters above sea level. History tells that from there the lands that today occupy the municipal seat were sighted for the first time and it was decided that the new town would be built there.